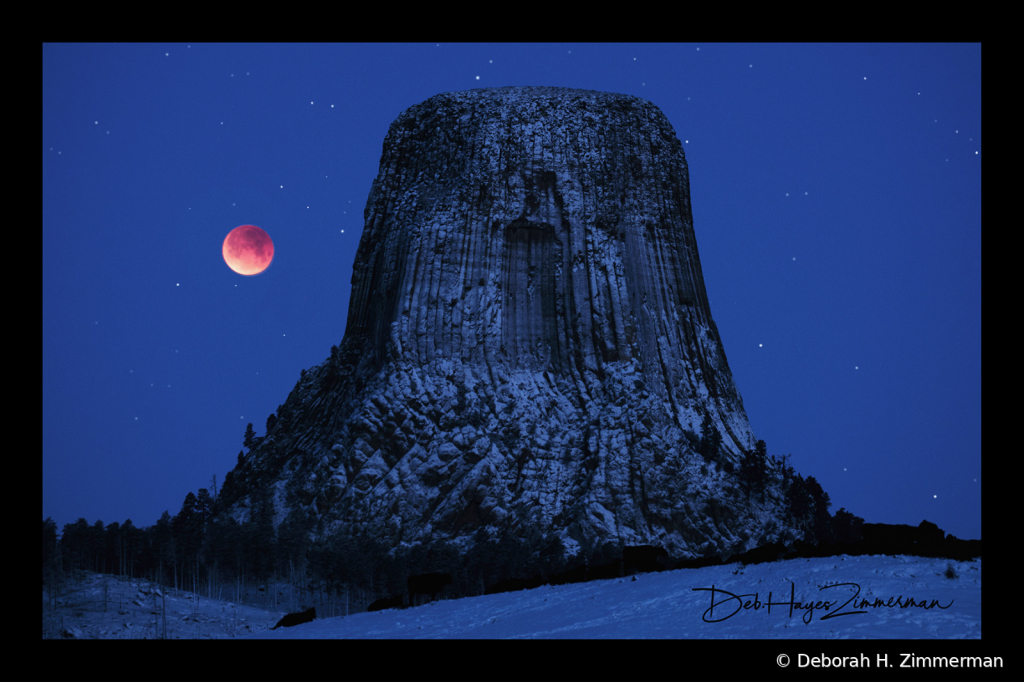 Super Blue Blood Moon @Devil's Tower
This image is shared with my husband- who got us to Devil's Tower Monument that stormy winter early(!) morning. He drove throw blowing snow, snow pack, icy roads ( to the point that the truckers were stopped) and eventually FOG- until we crested a ridge just before the Monument and the skies opened up. It was as clear a night as I can remember. Perfect for showing off this Super (Earth's position relative to the moon) Blue (2nd full moon in the month of Jan.2018), Blood (total lunar eclipse) Moon. I won't say it wasn't cold and dark. The moon looks bright but look closely and you can also see stars - that was the effect of the eclipse. All worth it!!
© Deborah H. Zimmerman
Copyright for this gallery photo belongs solely to Deborah H. Zimmerman. Images may not be copied, downloaded, or used in any way without the express, written permission of the photographer.